Chile and The Force
09/11/10 12:13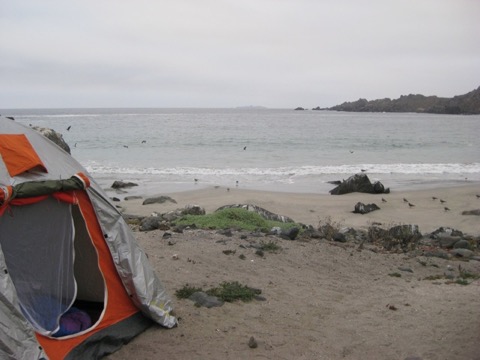 Three days in Chile, quite a weekend. I won't say it was hectic, because I spent a lot of time waiting in airports and then a lot of time being well-cared-for by my hosts in Chile. We camped on the beach at Temblador, ate wonderful food, got to know each other well. My work in Chile dovetails very nicely with that of postdoc Jenna Shinen, who is currently based at ECIM in Las Cruces and works with Sergio Navarrete.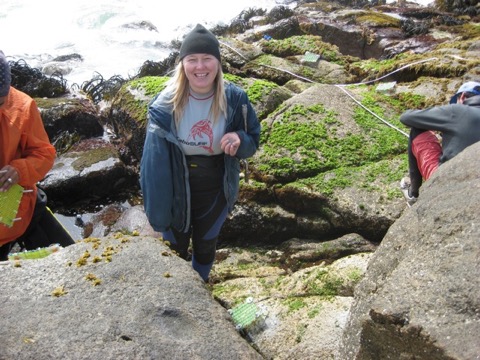 We are both studying the dynamics of the barnacles
Notochthamalus
and
Jehlius
, and this trip was an opportunity to get to know the system better (for me - Jenna knows it inside and out), meet the field technicians (Elliott and Felipe pictured below), and of course to collect some barnacles.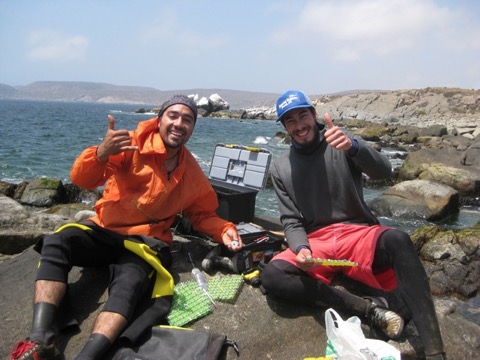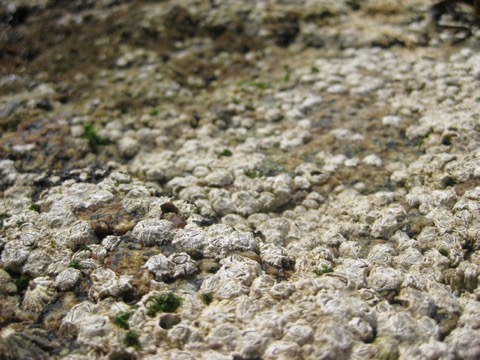 Along the way I had some fantastic seafood (mariscos), empañadas, good drinks, watched some fútbol.... and perhaps most surprisingly, got re-acquainted with
Star Wars
. These movies have gripped my Chilean colleagues pretty fiercely, and we spent a lot of time in the intertidal singing this:
It is amazing how easily one can fly around the world so quickly, stand in places that Darwin may have stood 150 years ago, study the same organisms....and have the most memorable component of the trip involve Darth Vader.