Return to Sapelo
04/23/14 17:15
More travel for the Wares Lab - many of us will be down on Sapelo Island to collect specimens of turtle barnacles (but from horseshoe crabs, rather than turtles) as well as the ribbed mussel
Geukensia
for a secret stab at adding to the data that John Robinson collected through his association with the LTER many years ago. In addition to being a great weekend for a collecting trip, Christine Ewers will be celebrating her third wedding (to the same great guy, this is the trick with internationally-distributed extended families!) and so we are ready for some dancing on the beach.... congratulations Christine and Daniel!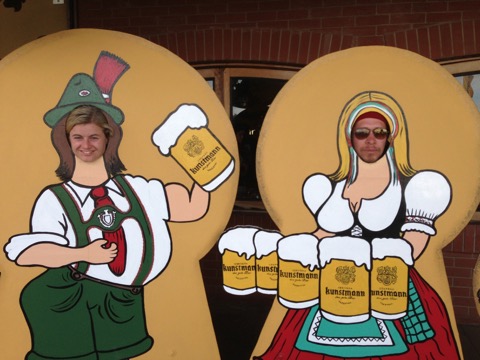 pic taken at the Kunstmann brewery in Valdivia, Chile!

Also note that after posting a grand total of 1 thing to Google+, I came to my senses at the Benthic Ecology Meeting this year and began using Twitter instead to communicate the short bursts of excitement that come along with running a great lab like this one. So, while I will continue adding to this page every few weeks (months?) with longer and more picturesque updates, don't be afraid to check in with the little bird button up above.