Fecundity 4
18/11/11 09:30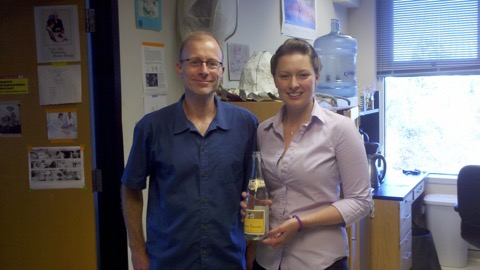 That's Dr. Zakas next to me, successfully defended - in fact, she did such a good job on her dissertation I think the committee would have preferred to skip the defense and just head for the pub. Congratulations Christina!
Christina is going to be helping me in the coming months wrap up some analyses on the RAD-tagged data for
Notochthamalus
. I have to say right now I'm a little disappointed with the whole Nex-gen world, for the third time in as many attempts at getting 454 or Illumina data a huge portion of the data came back as junk (this time apparently a bubble in the line). I guess it will take a while for all the kinks to get worked out of these systems, and by then they'll have invented something new!