Dirty Water
06/01/10 09:18
It is gratifying and anxiety-provoking that my research is becoming more relevant than ever before to climate change, human health, and biodiversity. While many things I've done before have touched on these topics, there are more clear avenues for the current projects (mapping cell positions and interactions in the thymus with
Nancy Manley
, looking at the intraspecific diversity of threatened mussels and introduced polychaetes, and studying the holobiome of endangered corals) to interface with the news. And right now, the news is not good when it comes to our recently-funded project to study the microbial diversity living on/in corals in the Florida Keys.
Obviously I'm talking about the environmental catastrophe that British Petroleum allowed to happen. I don't think I'm the only one of the opinion that not enough safeguards were in place given the known and documented risks of the well that is currently dumping more than a half-million gallons of oil into the Gulf of Mexico every day, for more than a month now. The spill is ruining the marshes of the Gulf Coast (a disaster for so many people, including
scientists studying these habitats
), and
may now be encroaching on the Florida Keys
. There are
other UGA marine scientists studying where the oil is going
(link to Mandy Joye's blog, and now
interview on NPR
), and so we are starting to get a clearer picture of just how broad are the effects of the oil spill and subsequent use of
hazardous dispersants
.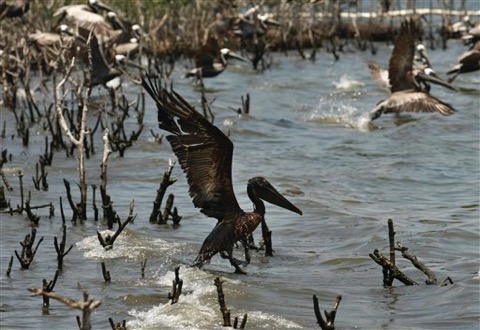 What will this mean for our own project on the microbes living in the Keys? Will the white pox epidemic even matter? These are questions that I guess we are poised to figure out. Hopefully we can get some of our sampling done soon down there, and then use available resources (including
research funding being released from BP
?) to sample again after the oil and dispersants have washed through. We all need to be documenting what is going on so this information can be used to prevent it from happening again.
It all makes me sick.